THEODORE BIKEL
ז״ל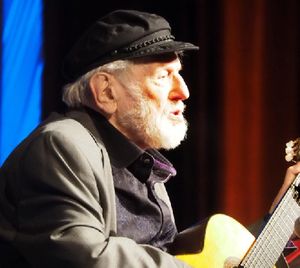 Theodore Bikel was a man of amazing talents – singer, musician, performer, actor of stage and screen.  He was both entertainer and social activist.  A year before his death, he was feted at a 90th birthday celebration in Beverly Hills.  Cantor Mike shared with him the idea for this project, and Theo designated a portion of that evening's proceeds to supplement its funding.
May Theo's memory be a continual blessing.  
CARRIE JANOCK
ז״ל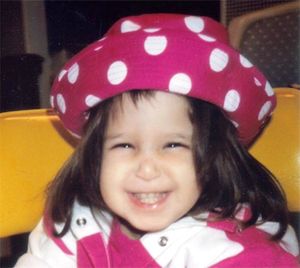 Carrie Amanda Janock had a rare, genetic disease, Fanconi Anemia, and died at the age of 8 from complications of a bone marrow transplant.  Carrie was full of life beyond her tiny size and short number of years.  During her final hours, Rabbi Ralph sat at her bedside singing Hebrew songs and psalms to her.  It was in that experience that the inspiration for this project was born.
May Carrie's memory be a continual blessing.
J.D. Weiss
ז״ל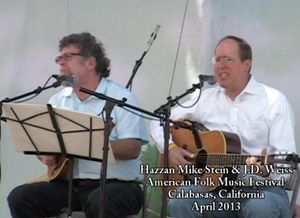 The guitar used for this recording belonged to J.D. Weiss z"l who, during his brave fight against cancer, used it to play and sing for patients in the cancer treatment wing where he himself received treatments.  J.D. and Cantor Stein played concerts during his last year of life, bringing joy to him and to those who knew him.